Home
our message
:: Our Commitment
In our commitment to provide our customers with the best Medical Service and Technology, Al-Afia Medical Clinic , has once again exerted efforts to reach out to patients with the latest technology available.
On November 1994 Al-Afia Medical Clinic was opened to provide the most efficient Medical Care to Libya . And now, we have opened our doors to the world. In our continued pursuit of medical excellence we launch this Website to reach out further to those who need medical care.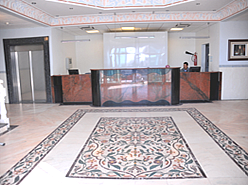 Let this be a symbol of our commitment to you. Your Satisfaction is our Highest Reward.
Dr. Fawzi Addala
Clinic Director