About Us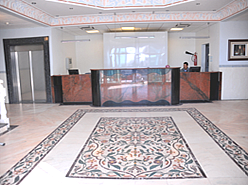 ::History
A team of Far-sighted and Efficient Libyan Doctors have decided to encourage the Private Health Sector to group within one building various Medical specialties, facilities and latest equipment to provide the best health care services.
On November 1994 Al-Afia Clinic was opened to provide the most efficient Medical Care to Libya.
Diagnostic Equipments, X-Ray systems, C.T. Scanner, Ultrasound, M.R.I., Echocardiography, Exercise E.C.G., E.E.G., E.M.G., Holter, Operating Theatre, Intensive Care Unit, Laboratory etc., have been selected to offer the latest Medical Technologies available to date both for the benifit of the patients and doctors.
Our Nursing Staff speaks Arabic and English have been carefully selected for their competence and kindness to make our patients feel at home.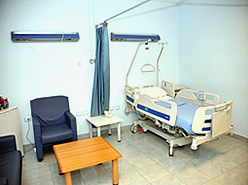 God has blessed us to be the most well known and recommended clinic in Libya to provide the Medical Services to the Highest World Standard.
Your Satisfaction from the Medical Care and Services will be our Highest Reward.